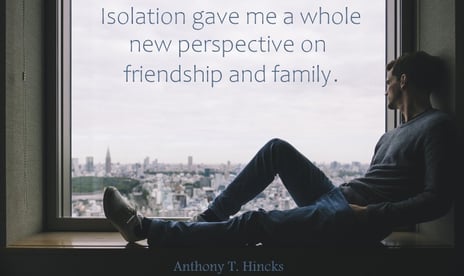 COVID-19 isn't just physical health issue. It has been a test of resilience, tenacity, and patience, as people try to protect themselves against an enemy they can neither see nor hear. This new, unprecedented reality of isolation and social distancing, of governments and medical officials learning on the fly, has left people wondering what tomorrow will bring.
In an effort to help people cope, we released a free Pandemic Resilience Test that allows you to assess the state of your mental health, as well as your stress level and coping strategies. When we analyzed people's responses to the pandemic, they revealed a number of noteworthy insights about how people are feeling. Here are a few:
As a result of the pandemic…
40% of people are experiencing moderate to extreme stress.
31% are ruminating to the point where it's affecting their sleep and/or ability to concentrate.
27% are experiencing moderate to severe anxiety.
31% are feeling sad.
48% are at least somewhat worried about their health, safety, and finances.
5% believe that humanity is doomed, and that the pandemic is ushering in the end of the world.
In terms of all the unknowns regarding COVID-19/Coronavirus…
5% find the uncertainty terrifying and don't know how to handle it.
39% said that they're afraid, but doing their best to cope.
56% accept the ambiguity and are just going with the flow.
In addition, 62% believe that information about the virus shared on social media should be taken with a grain of salt.
Healthy coping strategies people are using to adapt:
68% said they are doing their best to keep the current circumstances in perspective.
67% regularly remind themselves that things will get better.
65% use an outlet to relieve stress, such as exercise, meditation, or deep breathing.
60% are using humor.
58% are actively problem-solving to develop strategies and solutions to improve their circumstances.
57% make it a point to look for the silver lining.
55% said they are focusing on the good in their life rather than the bad.
52% are taking time to relax and unwind.
52% are talking things out with people whom they believe can help (e.g., doctor, therapist, financial advisor, etc.).
We are facing a reality that that most of us have never faced before. The SARS and H1N1 outbreaks were not that long ago, but the COVID-19 pandemic has grown far beyond them, and has a large part of the world in lockdown. This compulsory isolation, along with the fact that we are dealing with a new virus that doesn't have a vaccine, has stirred up a great deal of fear, frustration, and confusion. It is clear from the Pandemic Resilience Test statistics that people are struggling to cope with the fallout of the COVID-19 pandemic. However, there also seems to be a sense of acceptance, and that is a good sign. People are accommodating the current reality as it is, and recognize that all they can do right now is take precautions, and adapt. They know that this won't go on forever, so they're sitting tight, and making the best of a tough situation.
For those who are not adjusting well, my advice would be to stop, take some deep breaths, and put the circumstances in perspective. Things look bad now, but they will get better. Use this time of isolation for self-development. Learn new coping techniques, like deep breathing, meditation, and mindfulness. Pick up some skills, or learn a new language. Find ways to make productive use of your time, and direct that negative mental energy into something positive. Most importantly, recognize that you are not alone. We are all in this together.
If you're interested in adding the Pandemic Resilience Test to your ARCH Profile account, click here. This test is offered free of charge to ARCH Profile clients.