A recent study we conducted on the top ten career motivators reveals that Boomers, Generation X, and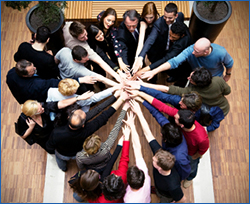 Millennials share eight of the ten motivators. That means that you can use the same motivational techniques for all generations, with only a few exceptions – which we will cover in another blog.
Let's first start with the eight motivators these three generational groups have in common:
Achievement
Employees who are motivated by achievement love to be challenged. The sense of satisfaction that comes with setting and achieving difficult goals inspires them to take on more challenges.
Motivational tips for achievement-oriented employees:
Allow them take on more responsibility, like leading a team project.
Offer opportunities for advancement for older employees, and groom younger ones for future leadership positions.
Don't be afraid to put their skills to the test. Got a recurring problem that is affecting productivity? Ask them to find a solution.
Learning
Employees with this motivator are thirsty for knowledge. They are driven by the desire to gain new insights and pick up new skills.
Motivational tips for learning-oriented employees:
Give them opportunities to develop new skills, take courses, or participate in seminars.
If at all possible, avoid giving them too many routine tasks.
Is there a new technology that you would like to implement in the company? Use these employees to test it out and train others to use it.
Creativity
Employees motivated by creativity are driven by a desire to express their originality or to come up with innovative approaches or solutions at work.
Motivational tips for creativity-oriented employees:
Recruit them for brainstorming meetings. If there's a problem that needs to be solved, allow them to be a part of the process.
Give them projects that allow them to stretch their creative wings, or at least let them tackle projects in their own way. Too many SPECS can stifle their creativity.
Nurture an environment where originality and creativity are encouraged. Allow them to share their ideas, no matter how off-the-wall. These unique ideas may lead to a great marketing strategy or the perfect solution to a problem.
Customer Orientation
Making customers happy is a top priority for employees with this motivator. They enjoy working with the public and will go that extra mile to make sure a client is satisfied.
Motivational tips for customer-oriented employees:
Don't keep them "behind-the-scenes". Put these employees in direct contact with potential clients or use them as customer service trainers.
Make it a point to recognize their efforts when they go above and beyond the call of duty.
Consult them on ideas to boost customer loyalty, let them participate in the development of a customer reward program, and empower them to truly resolve customer problems.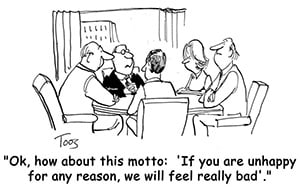 Inspiration
There's nothing that makes these employees prouder than knowing that their work has inspired others in some way. It is their hope that what they produce through their hard work will move others and change lives.
Motivational tips for inspiration-oriented employees:
Give them the opportunity to mentor other employees.
Outline to them exactly how their work plays a role in the success of the company.
Whenever possible, assign them projects that will allow them to have a positive impact on others in some way.
Identity and Purpose
For employees with this motivator, their career is more than a job: It represents who they are. Their success at work contributes to their feelings of personal worth and value.
Motivational tips for identity-oriented employees:
It may sound surprising and perhaps simplistic, but a notable job title can do wonders for one's ego. Give these employees a genuine and meaningful title in the company.
Make it a point to recognize them and praise them for their hard work. They want to know that their effort is appreciated.
Give them opportunities to take on projects that allow them to really show off what they can do.
Altruism
Employees with this motivator are energized by the idea of contributing to the world in a positive way. They have a caring, compassionate, and generous nature, and need to know that their actions are having a positive impact on the world.
Motivational tips for altruism-oriented employees:
Ask them to find ways to boost employee morale.
If their job description doesn't offer opportunities to "give back," place them in charge of organizing charity events or making company processes more eco-friendly. It'll boost their motivation and the company's image.
Whenever possible, assign them meaningful projects that allow them to help others in some way, even if it just means helping a client find the perfect product.
Fun and Enjoyment
Employees who enjoy their work are more likely to be productive. But it's more than just loving their job; employees with this motivator want to be a part of an organization where enjoying oneself is part of the corporate culture and encouraged by management.
Motivational tips for enjoyment-oriented employees:
Organize monthly social gatherings for staff (picnics, golfing for charity, etc.).
Have "themed" work days – Funny Hat Day, Sports Jersey Day, or (yes, people have actually done this) Talk Like a Pirate Day.
Have a yearly "Employee Appreciation Day" with honorable mentions (Employee of the Month, Most Improved Employee). Offer free snacks, coffee, or small gifts.
Excellent match between the employee's personality and the job is especially important for these people. Having fun doesn't just mean having parties – it's also about assigning tasks and projects that are close to the person's heart.
If you're interested in using CAMOP (Career Motivation Profile) or other tests for HR purposes, request a free trial for ARCH Profile here.

Want to learn more about using psychological tests for hiring, leadership development, career development or talent retention? Download our free eBook loaded with down-to-earth information about psychological testing for HR purposes.

Ready for a test drive of ARCH Profile, the delivery system for PsychTests' assessments? All you need to do is ask!