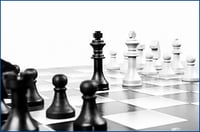 We often throw around the term "natural-born leader," but while some people seem to be innately designed to lead others (Nelson Mandela comes to mind), others grow into the role through knowledge, education, and experience. Essentially, a person can learn to become a good leader.
Why is leadership considered a transferrable skill?
A transferrable skill is any ability that a person has developed through one particular experience that he or she can then adapt to other situations. Research by Kniffin, Wansink, and Shimizu (2015), for example, reveals that male employees who played sports in high school had better-developed leadership abilities. Former athletes in their study were more likely to be employed in high-status careers and to hold leadership positions as adults.
Similarly, a Taiwanese study by Lau, Hsu, Acosta, and Hsu (2014) indicates that participation in a variety of extra-curricular activities, sports clubs in particular, not only helped develop the leadership skills of their graduates, it also had a positive impact on their level of employability. It's no surprise then that many career planning and placement programs encourage students to develop a variety of crucial job skills, including leadership (SkillsYouNeed, 2015).
Why are leadership skills are so important in an organization?
In order to understand the importance of strong leadership, we need only look at the impact of people who lack these skills, or who abuse the power they have been given. Leaders who micromanage their staff, who lack emotional intelligence, and who are unwilling to delegate or reward performance create a toxic work environment that stifles employee growth and reduces job engagement and satisfaction. In fact, one of the main reasons why employees choose to quit relates to the way a company or team is managed.
Good leadership is about getting other people to follow you toward a common goal. It's about bringing out the best in other people, and helping them find a greater meaning in the everyday tasks they are asked to perform. Strong leaders adopt an eclectic approach to managing others; rather than simply barking out orders, they are becoming more hands-on, and working just as hard as the next person. They draw from and use different leadership styles depending on the situation or the people they are leading. Under this type of leadership, employees thrive. They are motivated to do well, comfortable taking initiative, and take pride in their job as well as the company they work for.
Tips to improve your leadership skills
Define the goals of the organization and make sure that everyone keeps them in mind. Especially the leaders. You may want to post them in strategic places or even send memos, but the goals and vision need to permeate everything the leader does. Make sure that the goals are reasonable and that the people who will be responsible for implementing them have had some say in the matter. Keeping people moving towards a common goal will ensure that the company has a forward momentum. Also, make sure to enlist the advice of higher-ups, subordinates and colleagues when developing goals for the company. Everyone in the organization, from top to bottom, plays a role in the success of a company; therefore, make sure to include all employees in the development of the company's vision.
Don't micro-manage. Give employees guidelines about what you expect from them and let them figure out their own way of getting there. Many employees dislike ambiguity, but they also dislike being told exactly how they are supposed to do their job. There are many ways to get to the same goal. Let employees own the process. Having a say in how they do their job motivates people. They may also know of alternative ways to approach a project or solve a problem that may have never crossed your mind.
Use coaching to assist employees who are not performing well. Discipline should be reserved for employees with attitude problems or those who engage in improper conduct. A work performance issue, on the other hand, is often a matter of poor skills, lack of knowledge, or other matters that stem from insufficient training. This is where coaching comes in. Use coaching to bring employees up to where you want and need them to be. Once your employees have attained a level of performance that you are satisfied with, you can use coaching as a succession training tool with promising employees, or as part of career development.
Have regular meetings to ask for input and ideas. There's a reason why reality shows in which CEO's go undercover in their own companies have become so popular – it's an opportunity to be "in the trenches" and see the company from the point of view of your employees. Talk to your team - often. By establishing a routine of soliciting regular input from employees, you will get a firsthand account about what's working in your company and what isn't and make changes immediately, before problems start. You will also be sending the message that you value your team's input.
Establish a trusting relationship with your employees. You're unlikely to feel comfortable assigning important tasks to your employees if you don't trust that they are going to get them done well. Gradually assign more and more difficult tasks that require increasing responsibility. The task should fit the individual, both in terms of his or her qualifications and his or her workload. After you've walked the employee through the task a few times, leave them to it, but be available for questions. With time and practice, the right employee will get the hang of it. If you still have difficulty delegating to and trusting your employees, explore the reasons why. Are you reluctant to relinquish control, or is your employee really not capable?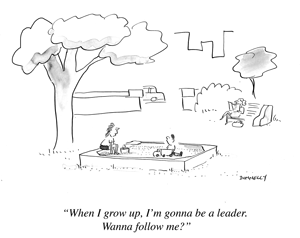 References
Kniffin, M. K., Wansink, B., & Shimizu, M. (2015). Anticipated and Persistent Correlates of Participation in High School Athletics. Journal of Leadership and Organizational Studies, 22(2), 217-230.
Lau, H. H., Hsu, H. Y., Acosta, S., & Hsu, T. L. (2014). Impact of participation in extra-curricular activities during college on graduate employability: An empirical study of graduates of Taiwanese business schools. Educational Studies, 40(1), 26-47.
SkillsYouNeed (2015). Transferrable Skills. Retrieved from http://www.skillsyouneed.com/general/transferable-skills.html
If you're interested in using LEAP - R2 (Leadership Potential Assessment - 2nd Revision) or other assessments, request a free trial for ARCH Profile here.
Want to learn more about using psychological tests for hiring, leadership development, career development or talent retention? Download our free eBook loaded with down-to-earth information about psychological testing for HR purposes.